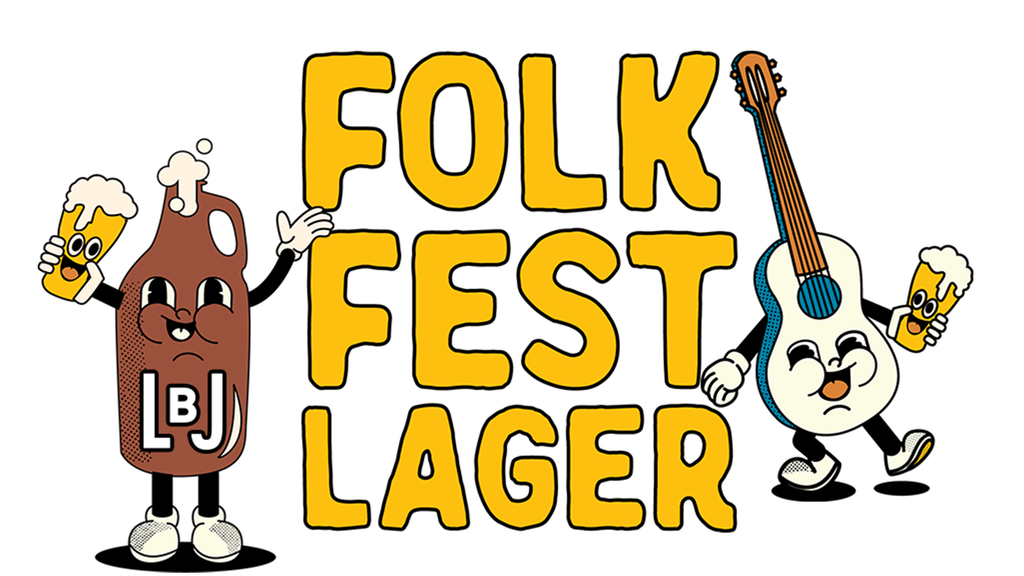 Little Brown Jug made a special beer in partnership with Winnipeg Folk Festival to keep you daydreaming all summer long. 
Our brewers worked to create a light and crisp lager that calls to the open prairies on a hot summers day. Place yourself in an open field. The grass is between your toes, birds chirping, and the whistling winds carrying distant music to a quaint lullaby. 
Folk Fest Lager has a light aroma of grain, with a subtle graining malt flavour and light grassy hop notes. It pairs perfectly with live music and sunshine.
ABV: 4.4% 
Find your favourite beers at Winnipeg Folk Festival
Thursday, July 6, 2023 - Sunday, July 9, 2023!

ABOUT THE ARTIST...
 

Graphic designer and artist, Roberta Landreth, transports you to an illustrated wonderland that is Winnipeg Folk Festival with the 2023 creative. 

Find her work: here
CATCH US AT THE FESTIVAL 
WFF x LBJ MERCH COMING SOON!
Proud Partner
Continue reading